Chinquapin Preparatory School – Houston, TX // Client: Chinquapin School // Independent Study
In collaboration with Tanvi Sharma and Gail Chen

Chinquapin Preparatory School is a college preparatory school for low-income students in the Greater Houston area. During the week, the 7th through 12th grade boys live on campus whilst the girls and 6th grade boys are bused in daily – a journey that can often take up to 3 hours round trip. As part of a campus expansion, Chinquapin is building a new two-storey combined girls' boarding and dining hall facility and are looking to repurpose the current dining hall.

Inspired by a Houston public interest design conference in fall 2014, we conducted a study for Chinquapin through a series of workshops with faculty, staff and students in order to come up with ideas for the old dining hall facility. Between November 2014 and May 2015, we ran 3 workshops (with the middle school students, high school students and faculty/staff) and met with Chinquapin administrators to better understand each stakeholder's objective/vision.

For various reasons, we determined that Chinquapin would be best served to convert the dining hall building into a multi-function student center.
– Chinquapin does not currently have an indoor public gathering space for its students. Students often spend lunch breaks hanging out in the library, much to the disturbance of those trying to get work done.
– Many faculty expressed concern for the lack of variety of meeting spaces both for themselves and for extra curricular activities that they lead. Many extra curriculars currently meet in one teacher's classroom.
– Dining hall's location on campus is very central to daytime activity
– A student center can provide a variety of adaptable spaces to accommodate both loud and quiet activities as well as large or small groups.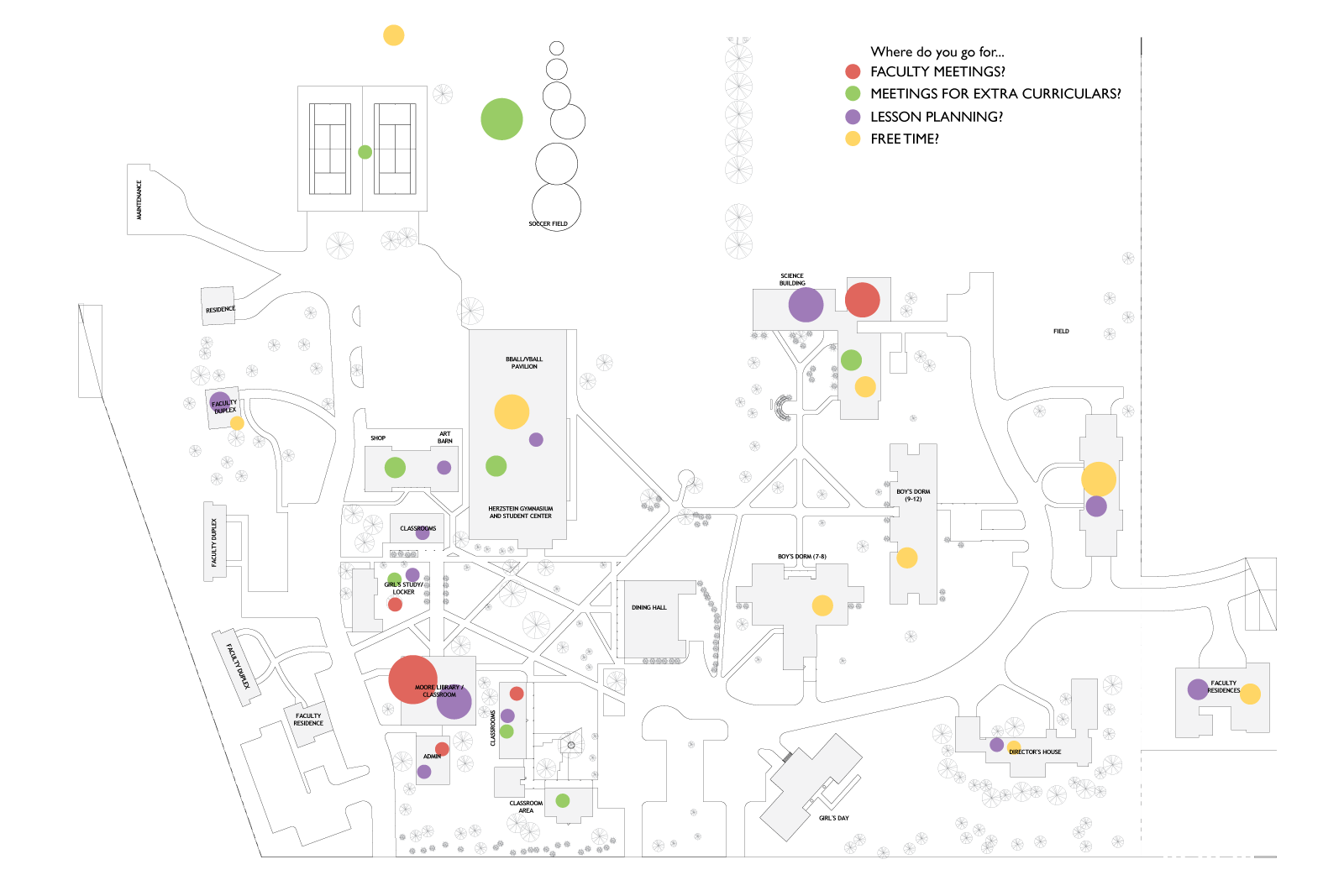 Last Updated: August 2019